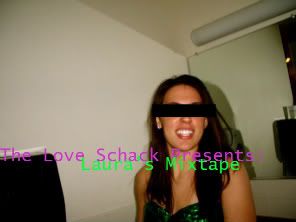 MIXTAPE LINK
Before you get all humbly jumbly. Just now that my mixes are premium. They are desired by Kings and Fascist rulers around the world.
I made this for my friend Laura who fits somewhere in between those two types of people.
This is my first upload so all the songs are in alphabetical order. This means that the songs are not positioned in the exact order i want them to be in. BUT i think that you will still enjoy the mix as much as Laura does.
Thanks to Laura for the inspiration.
Tracklist:
"5 years time" - Noah & The Whale
"Crushed Bones"- Why?
"Disloyal Order Of Buffalo"- Fall Out Boy
"GNG BNG"- Flying Lotus
"Golden Age"- TV On The Radio
"He doesn't know why"- Fleet Foxes
"Holidays"- Jim Gaffigan
"Honey, won't you let me in"- The Tallest Man On Earth
"I wasn't made for fighting"- Woodenhands
"Joe Budden Diss"- Jay-Z
"Keep Your Eyes Ahead"- The Helio Sequence
"Sex On Fire"- Kings Of Leon
"Spaceman"- The Killers
"Swordfish"- The Delay
"The 59' Sound"- The Gaslight Anthem
"Womanizer" (cover)- Timid Tiger
"Your English Is Good"- Tokyo Police Club
-sam
PS- Please only use these songs as samples. Try and get rid of them after a couple of days so the FCC doesn't put me in prison. <3