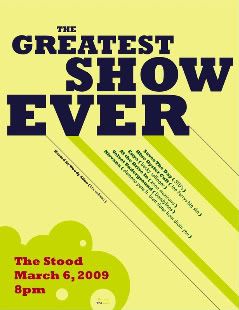 I had a dream once, and it was to be in a saves the day cover band. This year that dream came true. If you're around next Friday make sure to come out and hang.
Updates*
Enya is no longer playing. Bop Jizz (acidjazzfunk covering popular rap songs) and another funky cover band are replacing her.
Also, no more Blue Oyster Cult. But a Band cover band. I should of just made a new flyer.
Sorry for the confusion.
If you can't make the show, you can stream it online. www.purchaseradio.org
love always,