I can only discover so many brand new, invigorating, tasteful music by myself. The next band, has been reviewed and discussed on a couple blogs:
www.myoldkyblog.com
and
http://discovery2005.blogspot.com/
Which if you have not already done, go check them out.
Anyhooot, The next band besides having one of the best names i have ever heard, make rambuncous, catchy garage band tunes that will set your world on fire. Also, the songs are in french.... which = international sweet loving.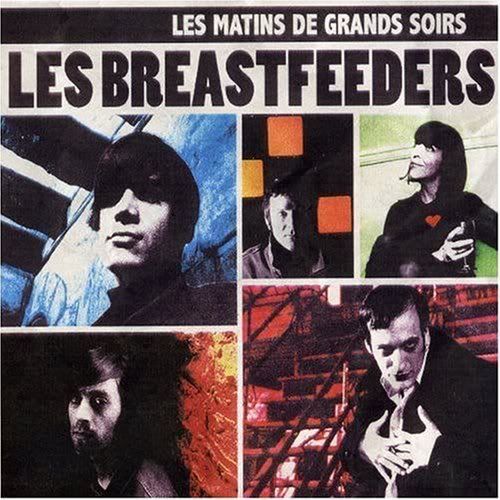 There is something about bands who sing in french that really do it for me. I mean sexually, too. It could be because i have absolutely no idea what they are singing about or maybe because the language just melts together so well with the music.
Les Breastfeeders is from Montreal, just like every other unique band that has popped up over the past couple years.
see:
The Arcade Fire
The Dears
Stars
and The Stills!
The greatstest part of this band to me, is that they include both male and female vocals that could potentially make your head explode ( in a gradoise way). I think it gives the band a sound that really is not being created. Unlike other bands who use both sexes for vocal duties, this band really smacks you in the face.
If i had to compare this band to another it would have to be a heavier more grungy New Pornogaraphers. See for yourself.
Here is my favorite track off their album, which art was cut off. (Les Matins de Grands Soirs)
http://www.sendspace.com/file/5urxoh
Here is their music video for Funny Funiculaire:
Enjoy your sunday,
Avoire